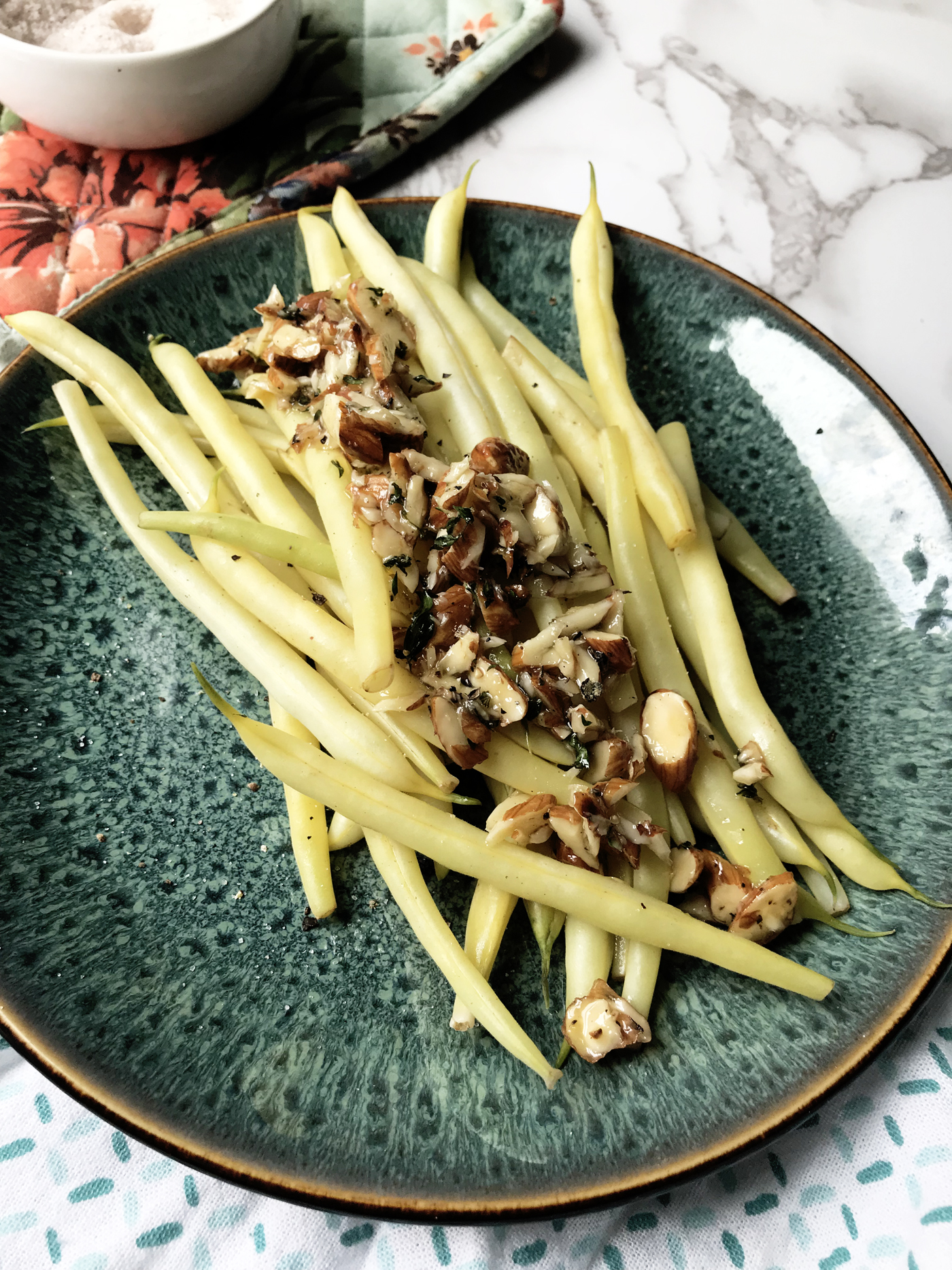 To wax poetic about beans?
Of course not!
Ok, so, a little, yeah. I mean, this is a food blog after all…
Wax beans for your bones
The thing about beans, and all those colorful vegetables we know we should be eating, is that they're one of our best sources of minerals on the regular. What's interesting these days in our modern age is that not only do we likely have fewer minerals in the soil that our vegetables are grown in (due to conventional agricultural processes), but in general, when we're chronically stressed out (hello, North American work ethic / burn the candle at both ends and in the middle…) our bodies use even more stores of those precious minerals.
One of which is: silicon. While silicon is considered one of the macrominerals, meaning that we need it on the regular, just like the more well-known minerals like calcium and magnesium, we seem to not hear as much about it these days. That's too bad, because silicon plays a key role in how our bones can regenerate efficiently and appropriately (1). It also majorly supports the quality of our hair, skin and nails. While you may hear time and time again about collagen and its ability to help with the strength of our hair, nails and bringing elasticity and suppleness to our skin (and hey, it does that!), silicon is what helps support the synthesis of collagen to be useable for building those strong nails, fewer split ends and that glow-y skin of yours (2). So let's get our food sources of silicon, shall we? Luckily, it's usually pretty tasty to do so.
The wax bean isn't really much different than our friend the green bean, aside from the fact that it's a cheerful yellow instead of a vibrant green. Whichever you have, this recipes works with both!
Amandine about nothing
This is my twist on Haricots Verts Amandine, a classic French dish that incorporates slivered almonds, shallots and garlic tossed with buttery green beans. There is so nothing wrong with that. But sometimes you have to make yourself curious in the kitchen and see what you can do to keep yourself on your toes. This recipe allows the beans to steam while the topping comes together in just five minutes in a separate pot. A bit of honey and fresh thyme provide a different flavor profile than the classic version–this plucky change and bit of sweetness from the honey allows this rendition to get a bit more texture to the toasted and buttery almonds once the green beans are topped.
Playing in the kitchen, once you give yourself permission, doesn't have to be a stress-creating endeavor. Sub out just one ingredient in a favorite dish and see what happens. I swear, you can start to trust yourself, your unique palate, and with every new dish comes inspiration for another. Flavors cascade like that!
Wax Bean Amandine with Thyme
Ingredients
1

pound

yellow wax beans

stems removed

1/4

cup

almonds

slivered

2

tablespoons

unsalted butter

1/4

teaspoon

sea salt

1

teaspoon

honey

1

teaspoon

fresh thyme leaves

finely chopped

1

tablespoon

lemon juice

black pepper and sea salt to garnish
Instructions
In a medium-sized pot, fill with two inches of water and place a steamer basket in the bottom. Arrange the wax beans on the steamer basket, cover the pot with a lid and turn heat to medium high. Steam for 10 minutes.

While the beans are steaming, make the topping. In a small pot over medium-low heat, combine the almonds, butter and sea salt and roast the almonds until they become fragrant and gently brown while stirring, about 3 minutes.

Turn heat to low, then stir in the honey, thyme and lemon juice and combine while stirring for another minute. Turn heat off and take the pot off the burner.

Remove the wax beans from their steamer pot and plate. Top with the almond mixture and garnish with black pepper and sea salt.
References:
2. Use of silicon for skin and hair care: an approach of chemical forms available and efficacy.